To watch our NDS2022 click anywhere on image above to open video player.
Welcome…. SHOOT's 20th Annual New Directors Showcase offers a total of 33 up-and-coming directors. The field includes 15 women, and a variety of entries spanning commercials, PSAs. spec advertising, promo fare, branded content, short films, music videos, trailers and episodic TV.  Our field of 33 consists of 31 individual helmers and a duo (Rog + Bee Walker). 
Several directors have already made a major filmmaking splash such as Miles Warren and Bola Ogun. The latter–a first generation Nigerian-American filmmaker who's repped for commercials via Believe Media–landed her TV directorial debut on Ava DuVernay's Queen Sugar after DuVernay saw Bola's short Are We Good Parents? The film, which she not only directed but also co-wrote and co-produced, is frequently praised for its portrayal of panicked progressive parents hoping to raise their child in a warm, accepting environment. Are We Good Parents? earned Best Short Film and Best Emerging Filmmaker at the AT&T SHAPE Awards. Ogun's directing career has flourished on the episodic front with credits including Lucifer, Charmed, Siren, and she most recently finished her second season premiere block on Netflix's Shadow & Bone to gear up for the season three finale block of The Witcher.
Meanwhile director Warren's recent eventful career stretch started on last year's festival circuit when Bruiser, his proof-of-concept short for a feature, debuted at Sundance followed by an SXSW screening. The short film resonated with audiences and critics, ultimately yielding the opportunity to create a feature of the same title, which made its world premiere in September at the Toronto International Film Festival. Just prior to it being showcased at the Toronto fest, Bruiser became the first narrative feature acquired by Onyx Collective, a Disney content brand specializing in premium entertainment made by creators of color and underrepresented voices. The Onyx Collective deal carries great promise for Warren as reflected in the company's first major acquisition, director Questlove's Summer of Soul (…Or, When the Revolution Could Not Be Televised), which gained worldwide exposure and acclaim, winning assorted honors including the Best Documentary Feature Oscar in March 2022. (Also in early 2022 Warren extended his directorial reach into the advertising arena as he connected with production house Team Bubbly for representation covering commercials and branded content.)
This year's Showcase field sports directors of varied backgrounds. The mix includes recent film school grads, photographers, actors, writers, an assistant director, an athlete who broke in with surf and skiing films, producers, live theater artisans, an ongoing editor and ex-agency creatives.
Among those with a creative agency pedigree are Sheena Brady and Drew Vaughan. The former at one point served as a writer and creative director at Wieden+Kennedy in Portland, Ore., before making her way to New York where she freelanced for mostly Apple and W+K while building her reel as a director.
Vaughan was an art director at 72andSunny in Los Angeles where he learned how much he loved filmmaking. He later went to NYC and then Austin where he began to work professionally as a director. Now he's back in Manhattan.
Unaffiliated
While Brady has production company ties in the U.S. (World War Seven) and Canada (The Salmon), Vaughan is unaffiliated with a studio. He is one of 11 Showcase directors not connected with a production house. The others are Alec Basse, Jeffrey Brown, Taylor Ellis, Alexander Gilbert, Maren Lavelle, Kyle LeClaire, Jeremy Nachbar, Andrew Rhee, Steven Tralongo and Robert E. Wagner.
Company ties
Twenty-two Showcase directors are affiliated with production companies.
Besides Brady, Ogun and Warren, the Showcase filmmakers with production house roosts are: Rebecca Applebaum of Community Films, Amandla Baraka of Little Minx, Ilanna Barkusky of Cultivate Media, Annie Bercy of Slmbr Prty, Eva Doležalová of RSA Films, Ariel Ellis of Woodward Original, Evan Ari Kelman of Wild/Factory and Good Brother (though he continues to seek additional national and international representation), Tess Lafia of Mirror Films, Bethany Mollenkof of Sibling Rivalry, Kimberly Stuckwisch of Scheme Engine (U.S.) and Rogue Films (U.K.), Walter Thompson-Hernández of REVERIE Content, Clayton Vila of Greenpoint Pictures, Noah Wagner of Echobend, Wes Walker from Tool of North America, Rog + Bee Walker of HOUND, Gabrielle Woodland of Bindery, Wukda of Anonymous Content, and Courtney Sofiah Yates of Stept Studios.
Reel value
Compiling the SHOOT New Directors Showcase and producing the New Directors Showcase Event are annual highlights. But for the past couple of years, the in-person event at the DGA Theatre in New York didn't come to pass due to the pandemic. Still the New Directors Showcase Reel continued as a viable means of exposure for new worthwhile talent. The Reel remains a force for drawing people closer as agencies and clients seek new collaborators and production companies reach out to directors who can add value to their rosters. Scrutinized by the advertising and entertainment communities which continue to become increasingly interconnected, the Reel is also a platform for new voices to be heard as diverse storytelling perspectives are more valuable and relevant than ever in helping to better society through fostering more empathy and deeper understanding of others, including those often underrepresented in the media landscape. 
Thankfully this year the Reel returned to a live industry audience, making its debut at the DGA on November 17, 2022.
You can now view the Reel online. A special Thank You goes to charlieuniformtango for once again compiling the SHOOT New Directors Showcase Reel.  We hope you enjoy the Reel, spread the word to your colleagues and friends to check out the work and take a look at each director's profile page.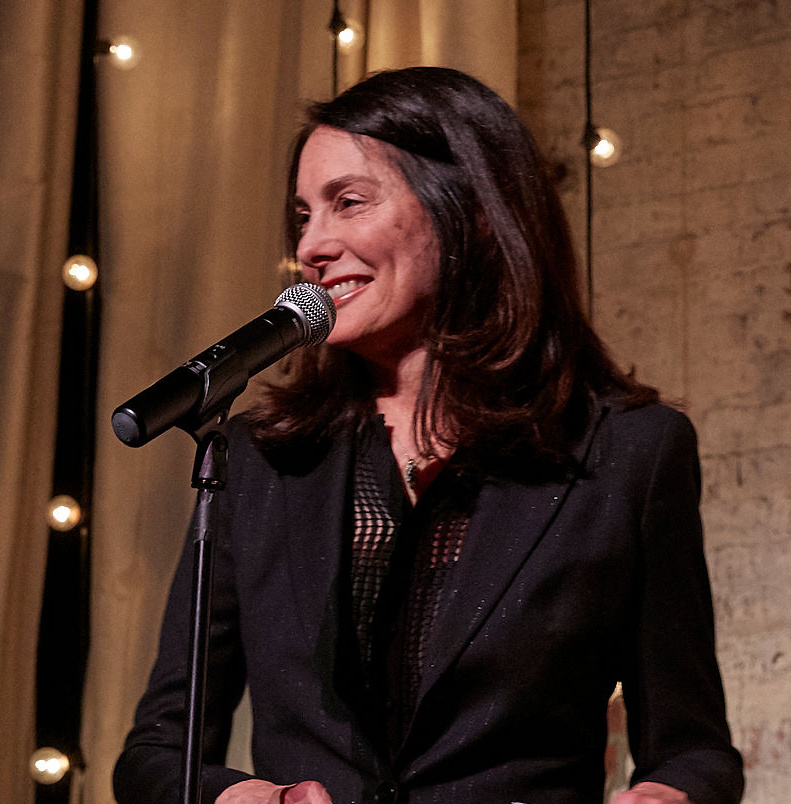 Publisher & Editorial Director
The 2021 NDS body of work included several pieces with pandemic themes. For example director Zeke Anders earned Showcase inclusion on the strength of "When the Motor Stops," a spot he helmed in-house at Detroit agency Doner. Shot in black and white, the piece–first recognized by SHOOT in its "The Best Work You May Never See" gallery last year– features typically populated portions of Detroit cleared …
NDS filmmaker backgrounds are far ranging from acting to photography to an ad agency pedigree, work in the art department on theatrical movies, film school educated and self-taught, even feature film producing.
An example of the latter is Oge Egbuonu who earlier this year joined the roster of production studio m ss ng p eces for commercials, branded content and music videos…..
Fourteen of the Showcase directors this year are unaffiliated with a production company. In addition to the aforementioned Anders, Compton, Lee, Pollins and Rosenthal, the unaffiliated crop of up-and-coming filmmakers consists of: Eric Almond for the short film Requiem For Black Love; Josh Banks with the short titled M; Henry Behel for Reyka Vodka's "Made of Iceland" commercial;

Seventeen of the Showcase directors are affiliated with production companies. Besides Bethencourt, Egbuonu and Hill, the NDS filmmakers affiliated with production houses are: Tyler Davis of Tessa Films, recognized for the Images Med Spa spot "So What?"; Ewurakua Dawson-Amoah of Greenpoint Pictures for the short film To the Girl that Looks Like Me; Abraham Felix of Curfew……

Compiling the SHOOT New Directors Showcase and producing the New Directors Showcase Event represent one of our great annual pleasures. But for last year and this, the in-person event at the DGA Theatre in New York didn't come to pass due to the pandemic.
While the industry cannot convene at the DGA Theatre to debut the Showcase in 2021, the NDS reel remains a major means of exposure for new worthwhile talent and is scrutinized by the advertising and entertainment communities which continue to become increasingly interconnected. A special Thank You goes to charlieuniformtango for once again compiling the SHOOT New Directors Showcase Reel.